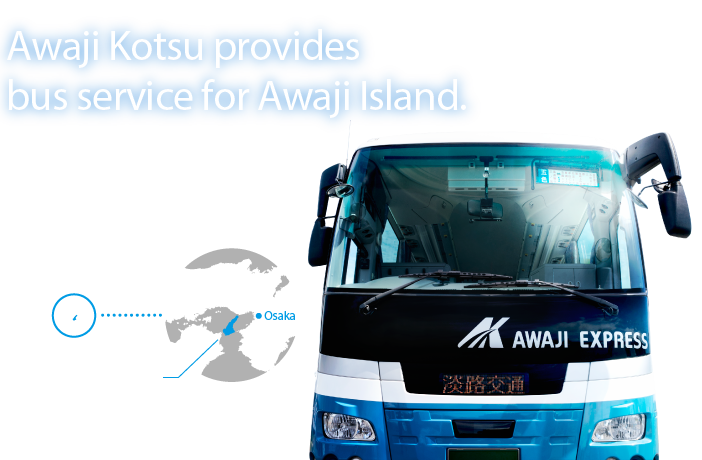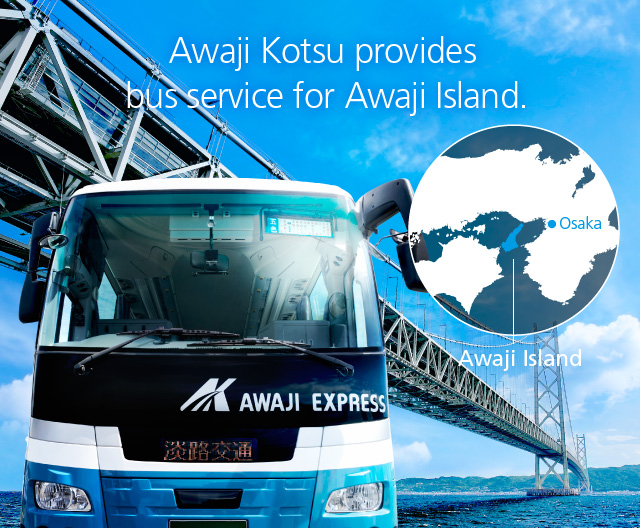 Awaji Kotsu offers highway bus service from Awaji Island to destinations such as Osaka, Kobe, and Tokushima.
We also provide fixed-route bus service on Awaji Island for transportation around the island.
Please take advantage of our services when you visit Awaji Island.
Express bus / Line list
Kobe

Sannomiya

 - Awaji Island

Sumoto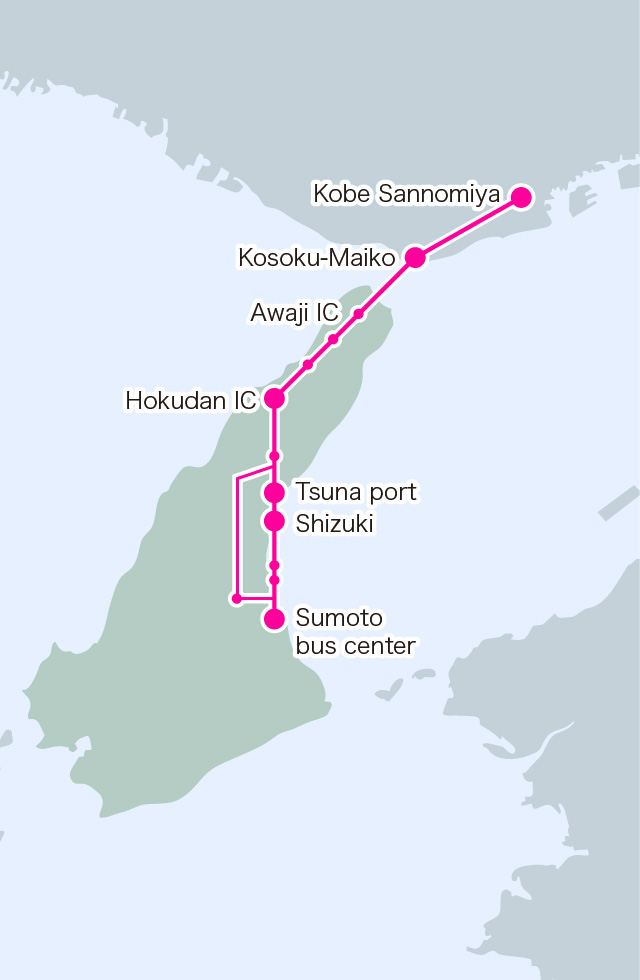 Kobe Sannomiya
Sumoto bus center
One Way:¥2,020About 1.5 hours.
Stop Station :
Awaji IC / Higashiura IC / Honshi-nii / Hokudan IC / Tsuna port / Sumoto bus center
Kobe Sannomiya
〒 651-0094
Kobe-shi, Hyogo, Chuo-ku, Kotonoo-cho 4
Sumoto kosoku bus center
〒 656-0027
Sumoto-shi, Hyogo, Minato 2-43
One Way:¥2,020About 1.5 hours.
Stop Station :
Awaji IC / Higashiura IC / Honshi-nii / Hokudan IC / Tsuna port / Sumoto bus center